Two weeks ago I wrote a blog post expressing my stress and confusion regarding not knowing what I population I wanted to work with following graduation from my MSW program in May. At the time, I was considering either mental health or disabilities.
After having time to weigh my options, talk with friends and professors, and receive feedback from a stranger, I've made my decision. The disabilities field is where I belong. Not only is it my passion; it's my calling. As someone with a disability myself, I have the ability to offer a unique perspective as a social worker that not many others can provide. Not only do I possess the knowledge as a social worker to look at each individual from a systems perspective, I personally understand the struggles and frustrations of living with a physical disability. I know without a shadow of a doubt that there a very few social workers who can bring in that kind of experience to further empathize with and help their clients on an even deeper level.
You'd think that finally nailing down what population I want to work with would make things much easier. And it has. But there have also been some challenges. For instance, upon talking with the director of my MSW program, I was told something I already knew but didn't necessarily want to be the case. I was told, "There aren't social workers in the disabilities field. So, if you want to work in the disabilities field, you'll have to create a job for yourself." Even though I already knew that there is a very apparent lack of social workers in the disabilities field, it wasn't any easier to hear. However, it did help me to put things in perspective and gave me an idea of what to do moving forward. My MSW program director mentioned that finding a job within the disabilities field will be all about networking (as is the case for most jobs, but I think it'll be even more important in my case). He advised me to literally talk to everyone I know about my passion for working in disabilities and use every possible interaction to discuss my interests and goals.
Following my meeting with my program director, I knew I had to get to work. Therefore, I started by updating my LinkedIn profile to reflect my interest in the disabilities field. Secondly, I decided to make myself some business cards so that anytime I meet someone I want to network with more, I can provide them with my business card. And boy and boy, they sure make me feel professional! 🙂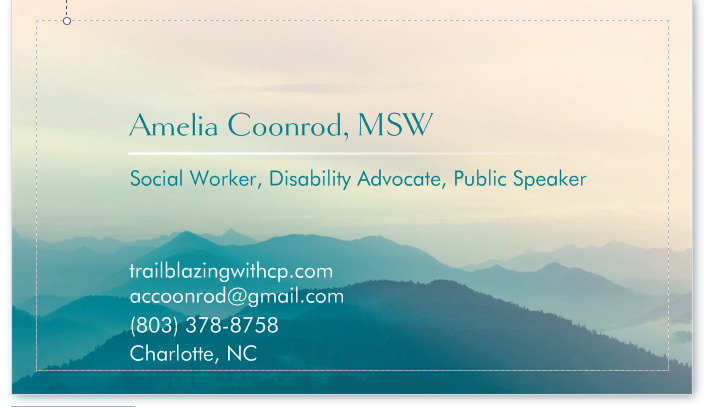 For me, another important thing I wanted to be sure and market is my experience with public speaking on the topic of disabilities. Not only am I currently writing my memoir of living with Cerebral Palsy, I also love talking about my disability, especially in schools. When I lived in Asheville and was getting my bachelor's degree in Psychology, I frequently spoke to groups of elementary and middle school students on the topic of disabilities and bullying. My experiences speaking to those children were some of the most meaningful moments in my life, and I definitely want to once again get involved as a public speaker within the school system to talk about disabilities. As of right now, I don't have connections within the Charlotte Mecklenburg school system. However, my MSW program director notified me that he plans to reach out to someone he knows within CMS who would likely be very interested in having me come speak at some schools in Charlotte. So, I'm crossing my fingers.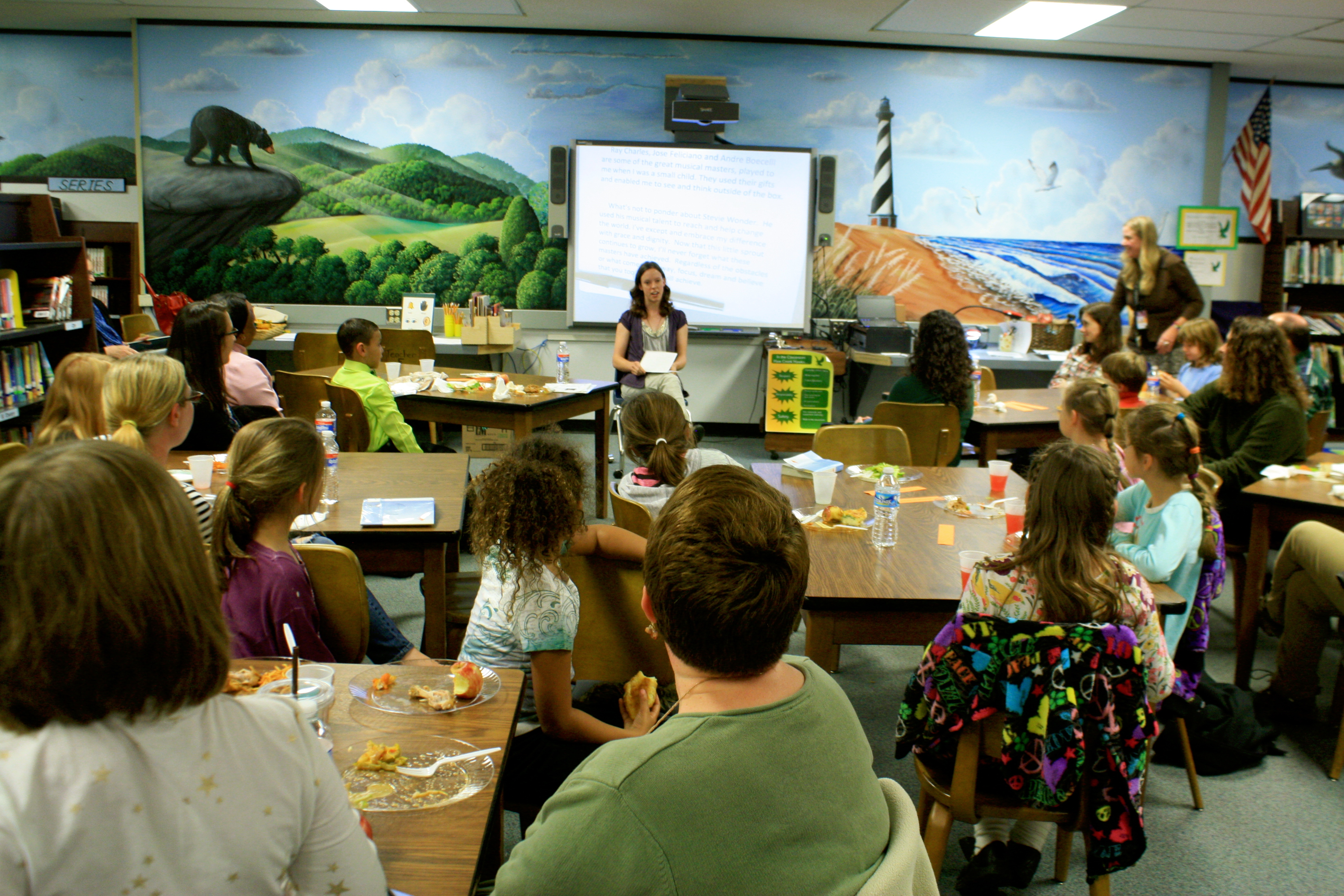 Though it is somewhat frustrating to know that I'll need to create my own job (in a sense), I am no stranger to going after what I want, even if that may seem impossible. Due to having a disability, I have faced many barriers throughout my life. However, that has never stopped me from chasing my dreams. So, the idea that there are not social workers in the field of disabilities won't be a deterrant for me. On the contrary, actually. Because there is a lack of social workers in the disabilities field is EXACTLY the reason I need to go into the field. At this point in my life, I've become a pro at adapting to seemingly impossible situations, and I'm more than willing to do whatever needs to be done to provide individuals with disabilities and parents of children with disabilities the advocate they deserve!