This past Saturday, I graduated from college with a Bachelors in Psychology. As I sat in the third row among my classmates, barely viewable among a sea of blue, I was happy. I wasn't the girl a few seats over who kept having to wipe away her tears. I wasn't the guy one row in front of me who looked bored, as if he'd rather be any other place than seated among his classmates. I was the girl in the third row whose gaze kept moving back and forth between the keynote speaker and section 4 of the arena where my friends and family were sitting. I was the girl who was soaking up every moment.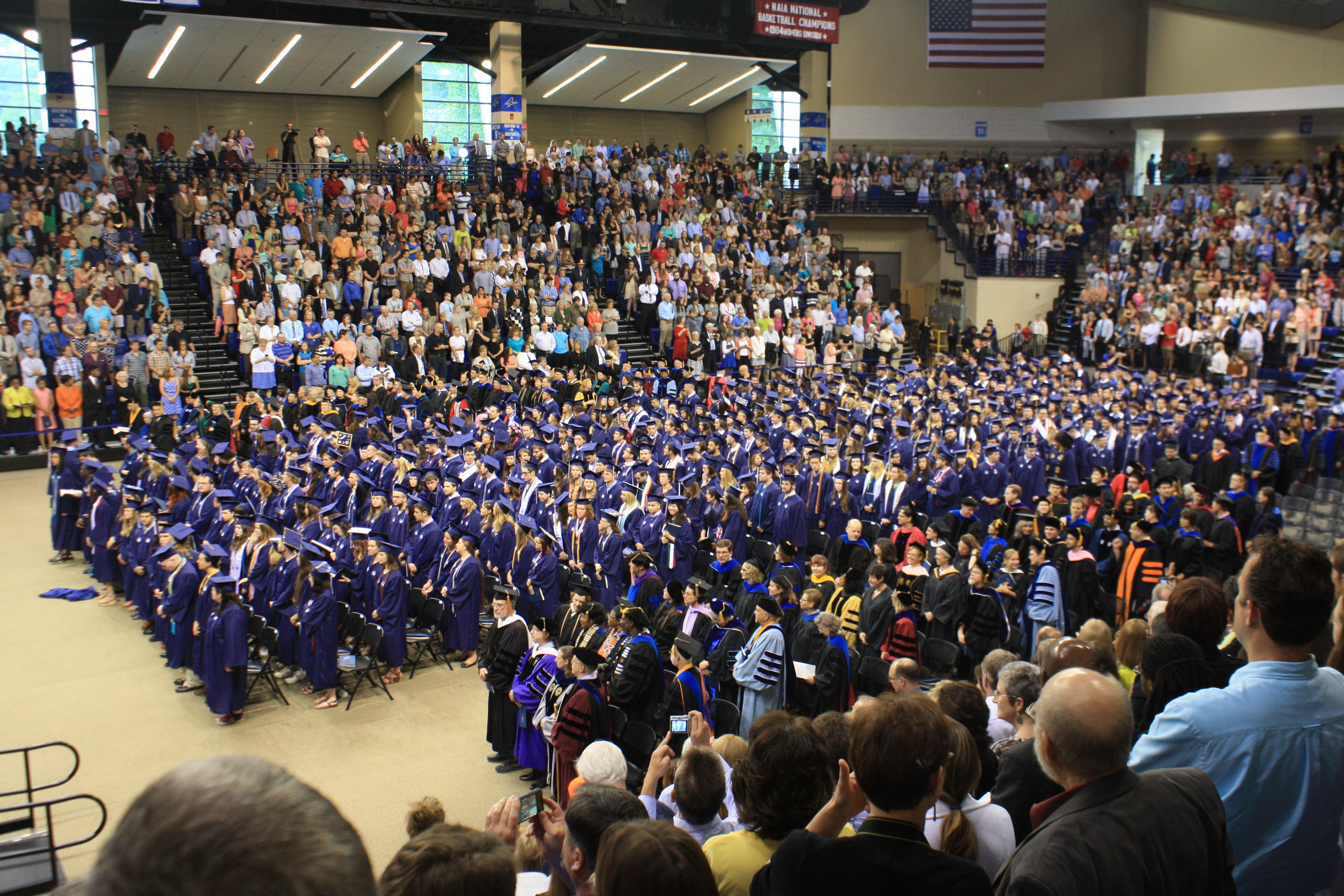 Author and higher education expert, Arthur Levine, was the keynote speaker at my graduation ceremony. At first, when he began discussing the current state of our economy and the degree of technological change within our society, I became bored. These were things I had heard countless times, especially within the bubble of a liberal arts university. However, what he said later made me perk up my ears.
"We need your help as part of the most diverse generation in U.S. history – we need your help to knit together a deeply divided nation," said Levine. "We need your help in dreaming, designing and developing a new world tied together by technology. … We need your abilities and imaginations to create the first global society in history. … Tomorrow's going to require leaders who want to help heal a pained nation and a troubled world – you can make a difference. … Making a difference is your birthright." (courtesy of the UNC Asheville website)
Specifically, the last part of this passage touched me, most importantly the idea of helping to heal and make a difference. In many ways, since I have chosen to pursue my master's degree in social work beginning in August, I felt as if Arthur Levine was speaking only to me. There were moments in which it felt like he was looking right at me. It was as if he was simply reassuring me that I am moving into the right field, while also moving into a profession that I have a true passion for. Receiving this kind of reassurance, which I assume was not his intention, was one of the greatest graduation gifts I could hope to have been given. It was as if the universe was saying, Yep, you're doing exactly what you need to be doing, so keep going.
Therefore, rather than processing out of my graduation ceremony with a sense of worry and dread, I held my head high. I smiled because for the first time in my life, I truly felt like I was on the right road to start doing what I'm meant to do. What I also realized was that I've been doing just that for the past few years. I have been following my passion of helping others ever since I decided to open up about my experiences with Cerebral Palsy in January of 2012, and that passion has only increased since I have started speaking to elementary and middle schools on the topic of bullying as it relates to my CP experiences. So, though I haven't started my master's program yet, I do feel like I have been on the right road for a while now. Truthfully, I think I knew that the first time someone contacted me after reading a blog post of mine to tell me how opening up about my experiences has helped them to better understand what their son, their daughter, or they themselves are going through.
As I continue to enjoy my summer, and specifically focus more strongly on writing my memoir, I'll push myself forward by knowing that I am helping others. Even if it's just one person, I am helping that person to become more aware of disabilities. I am helping them to see the one thing that I myself still struggle to see sometimes: Different is beautiful.